Tollywood stands for the Telugu film industry based in Film Nagar, a neighborhood of Hyderabad. Bhishma Pratigna (released in 1921) was the first Telugu silent film. Raghupathi Venkaiah Naidu is known as the father of Telugu cinema. Tollywood movies are famous for exaggerated action sequences and emotional scenes.
We have categorized some popular Telugu movies and personalities who have inspired a lot of meme templates on the internet :
Sahoo
Sahoo is a most anticipated movie of 2019. The filming of the Prabhas and Shraddha Kapoor starrer movie began in August 2017. The fantasy-mystery movie is directed by popular Tollywood director Sujeeth. Sahoo will hit the screens on 15th August 2019.
"Kaun hai ye log…"
STARS : Prabhas and Shraddha Kapoor
Content sahi hota hai par visual bohot disturbing hota hai
Brahmanandam
The Greatest comedian of Telugu cinema, Brahmanandam, made his debut in 1985 in the movie Aha Naa Pellanta. He holds the Guinness Book of World Records for having acted in the highest number of films in a single language.
Sad Brahmanandam turns Happy
MOVIE : Vikramarkudu
Sad Brahmanandam Starts Crying
MOVIE : Nayak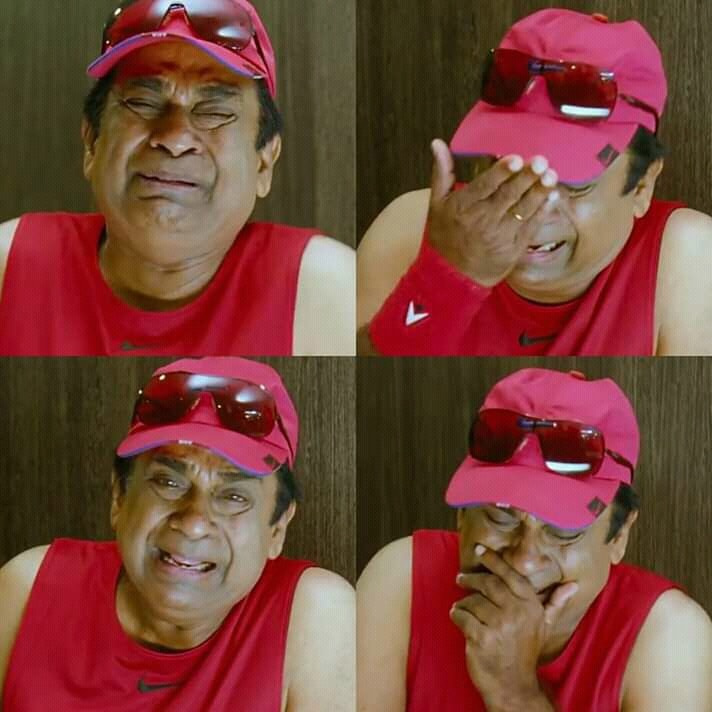 Brahmanandam Apologizing