Indian Billionaire Mukesh Ambani is the richest man in Asia and the 13th richest person in the world. He is also the wealthiest person in the world outside North America and Europe. Mukesh was born to famous Indian industrialist Dhirubhai Ambani and Kokilaben Ambani. He married Nita Ambani and they have two sons, Akash and Anant, and a daughter Isha.
From Isha Ambani's big bash wedding to Anant Ambani's speech, these funny photos of the Ambani family gave us some of the most hilarious memes :
Mai aapko seriously leta nahi hu
Mukesh Ambani in India Today Conclave interview with Rajdeep Sardasai (March 2017).
Mukesh Ambani Funny Facial Expression Photos
Annoyed Ambani Standing Behind Nita Ambani At Isha Ambani's Sangeet Ceremony
Mukesh And Nita Ambani At Priyanka Chopra's Sangeet Ceremony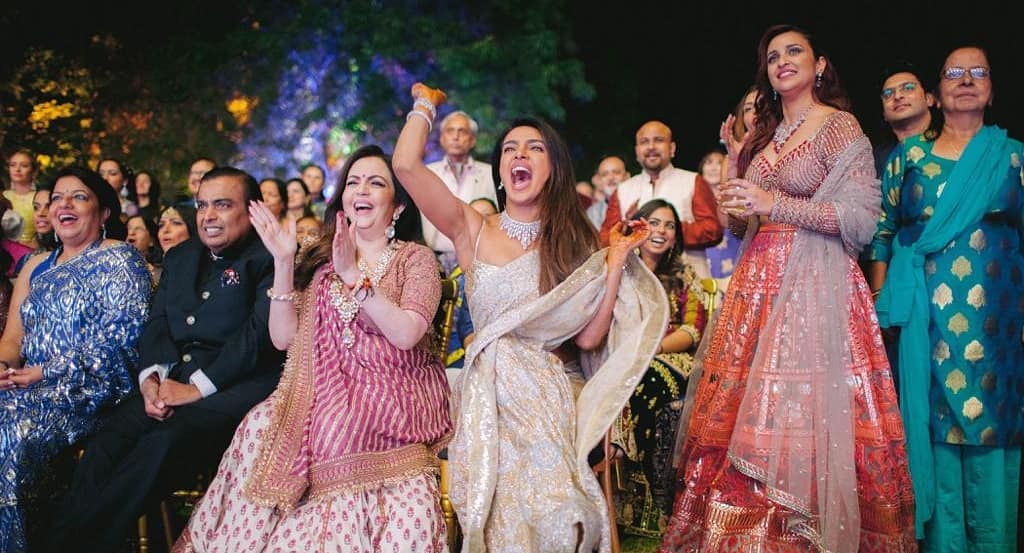 Rich Ambani
Anant Ambani's Speech At Reliance Industries' 40th anniversary in Mumbai
Harbhajan Singh Lifting Nita Ambani
MATCH : Royal Challengers Bangalore Vs Mumbai Indians,1st Semi-Final, Mumbai, Apr 21 2010
Vijay Mallya and Neeta Ambani at IPL franchise owners meeting in Mumbai
Anant Ambani And Nita Ambani Sitting On Sofa (photoshopped image)