Women hahaha (or Women Coffee or Hmph, Women) meme originated from a YouTube video uploaded by Finnish YouTuber and SFM animator Tipsy Duck. The part of the animated video where one says women and then they both start laughing and drinking coffee became a viral meme template in May 2021.
Download Women hahaha video meme template :
Tipsy Duck specializes in surreal, comedic, and dark twisted videos with very confusing messages. The women hahaha meme template gained popularity in India in September 2021 and is mostly used in video memes, short videos, and reaction videos.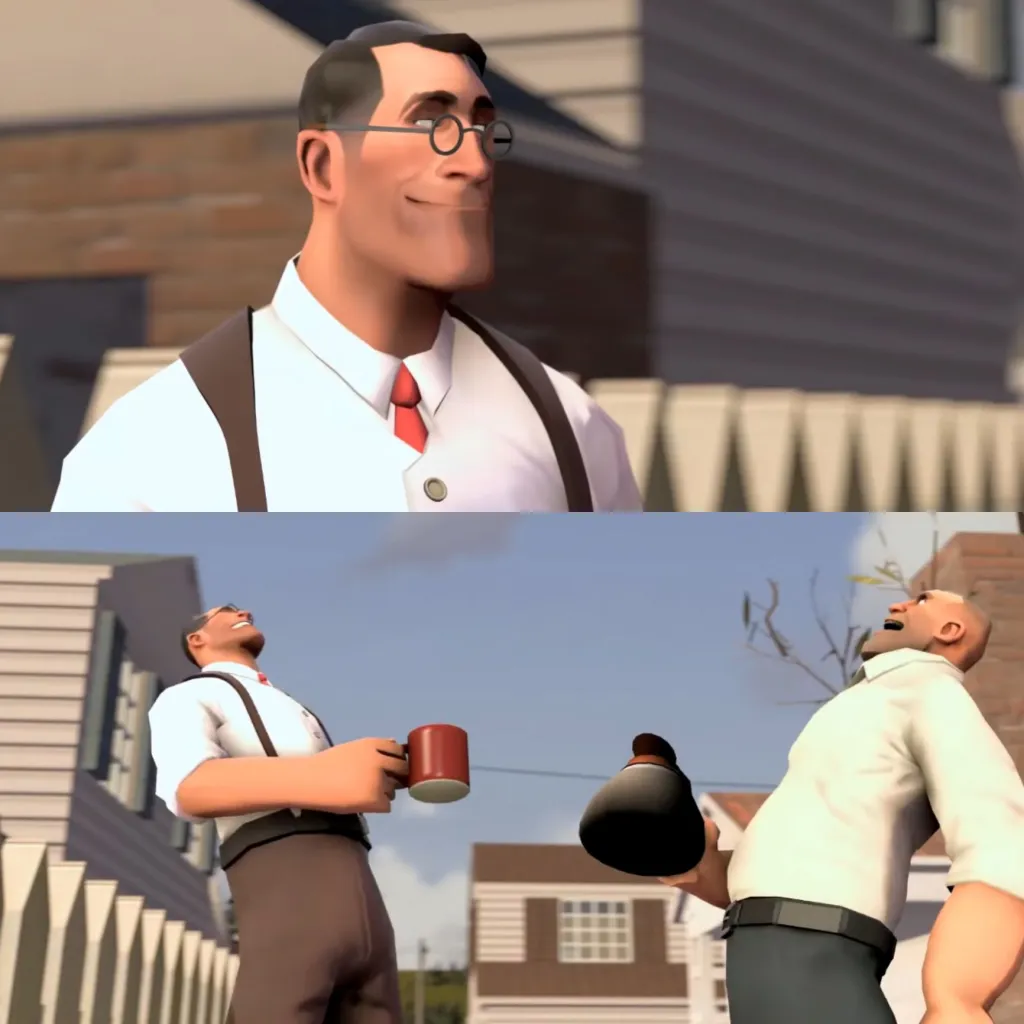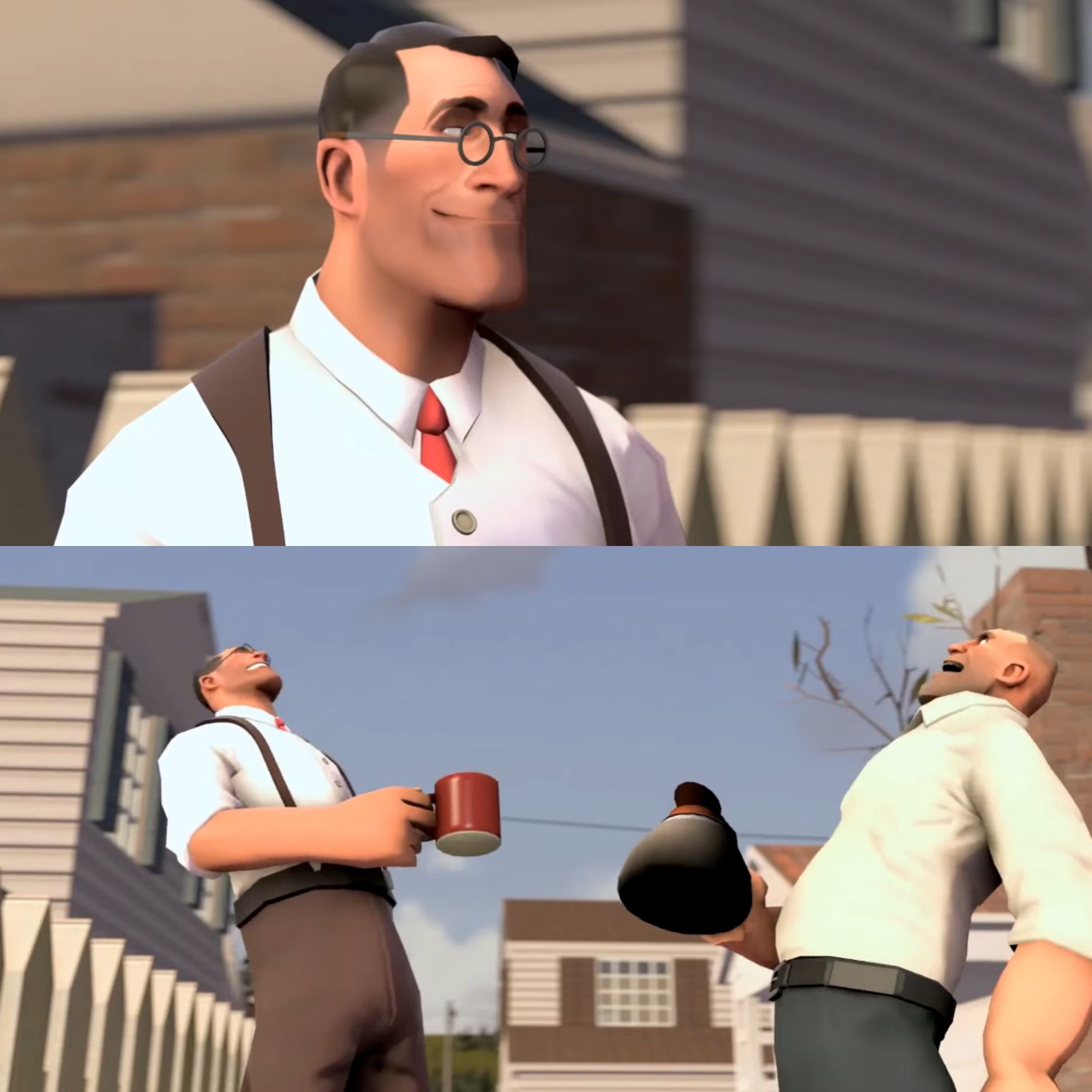 Watch The Original Full Video of Women Meme: