Viral videos and funny photos from Pakistan have been providing a lot of memes materials in the desi internet. From gormint aunty to piche to dekho kid, these viral Pakistani memes gained a lot of popularity.
Here are some of our favorite Pakistani memes :
Abba harmonium bajate the
An episode of Loose Talk, a comedy show where Anwar Maqsood interviews Moin Akhter and talk about various social issues in a humorous way, went viral in November 2019.
This video inspired memes in Pakistan as well as in India. Moin Akhtar's portrayal of this Harmonium wale chacha also gave birth to a series of Abba-Harmonium memes.
"Agla Sawal"
Abba harmonium bajate the
Kal raat ye log burger khate rahe hai, pizza khate rahe hai
India defeated Pakistan for the seventh time in the ICC Cricket World cup in a high voltage match on 16 June 2019. After Pakistan's defeat Momin Saqib, a disappointed Pakistani fan who was present at the stadium, cried out blaming the player's fitness for their loss. He said that Pakistani players were eating burgers and pizzas the night before the match.
Ekdum se waqt badal diya jajbaat badal diya zindagi badal di
Maro mujhe mujhe maaro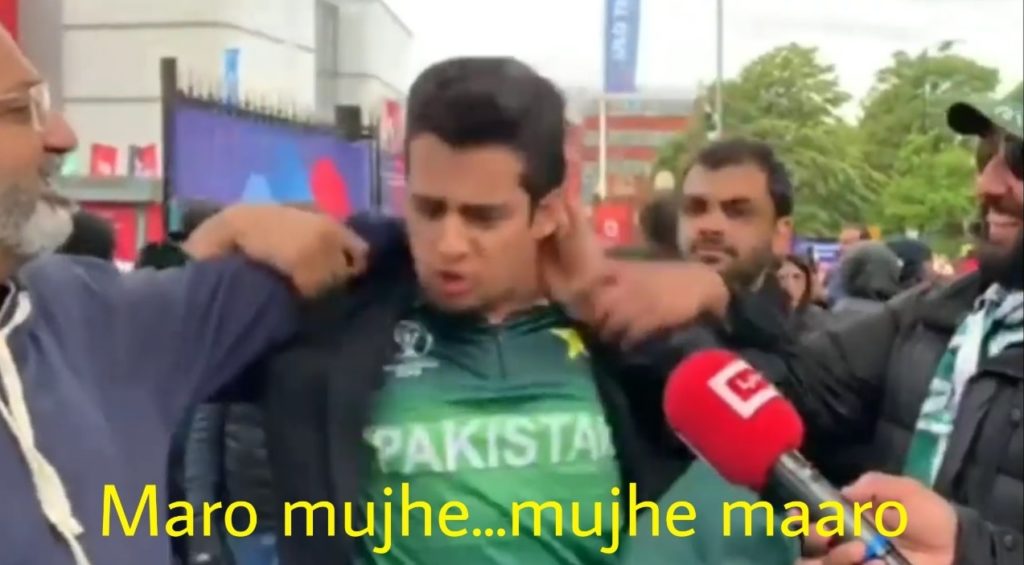 Sarfaraz Ahmed Yawning
A photo of Pakistani captain Sarfaraz Ahmed yawning in the India vs Pakistan match also memed immensely.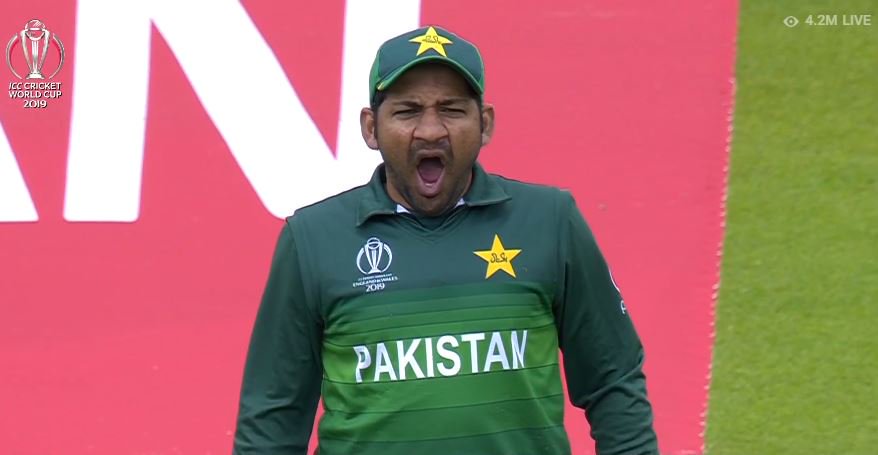 Angry Uncle Meme Template
Muhammad Sarim Akhtar, a Pakistani fan's epic reaction went viral after the TV cameras spotted him looking angry and disappointed when Pakistani player Asif Ali dropped a catch during the ICC Cricket World Cup 2019 match between Pakistan and Australia on June 12th, 2019 at Taunton.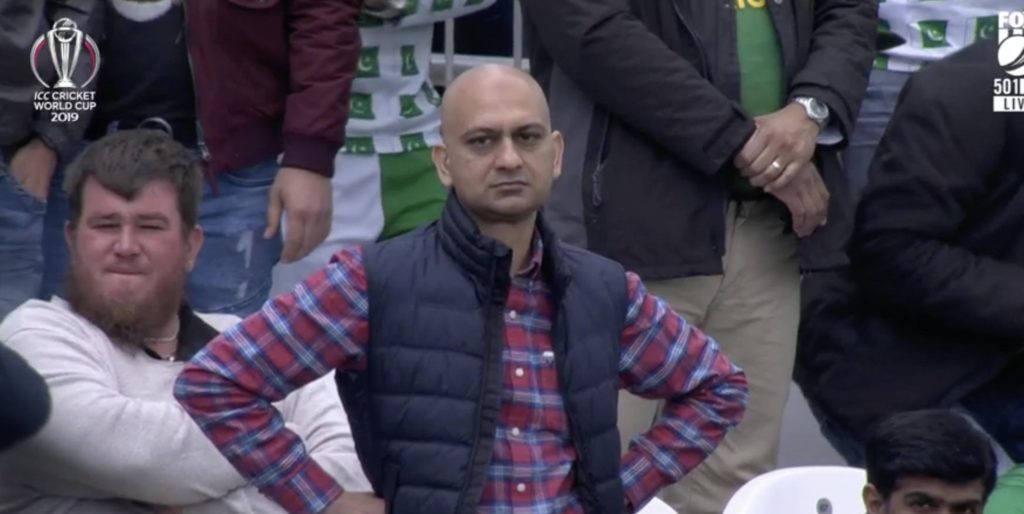 My answer is also the same nothing different no difference
Pakistani cricketers are often trolled for their poor English speaking skills. In the pre-World Cup Captains' Press Conference, a reporter asked Virat Kohli about the kind of pressure the 'India-Pakistan' rivalry puts them under. And when the reporter asked Sarfaraz the same question his answer was this meme.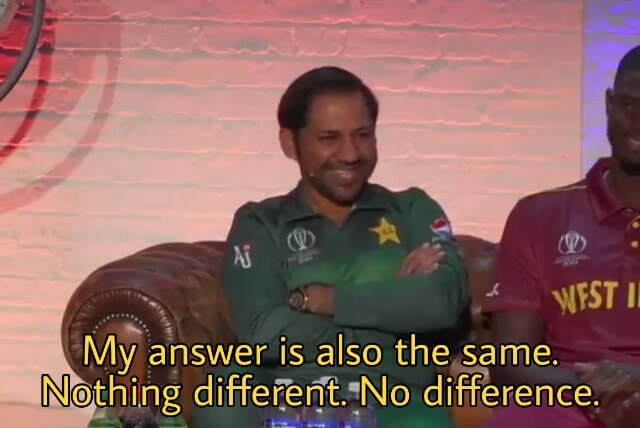 Tauba Tauba
This clip of a Pakistani journalist criticizing India for threatening to ban the export of tomatoes to Pakistan went viral in February 2019. Indian farmers threatened to ban the export after the Pulwama terror attacks.
Excuse me aap bhi
The Legend of Pakistani Ad Industry Waseem Hassan Sheikh's memes rocked on the Indian internet after CarryMinati roasted him in a YouTube video.
Ahmad Shah A.K.A. Piche To Dekho Kid
A video of this cute Pakistani kid Ahmad Shah went viral where he says "Piche Dekho Piche, Kaun He Woh?". It also made the rounds in Indian social media and inspired thousands of memes.
Tum Mere Dost Ho, Tum Mere Dushman Ho..
Piche Dekho Piche Toh Dekho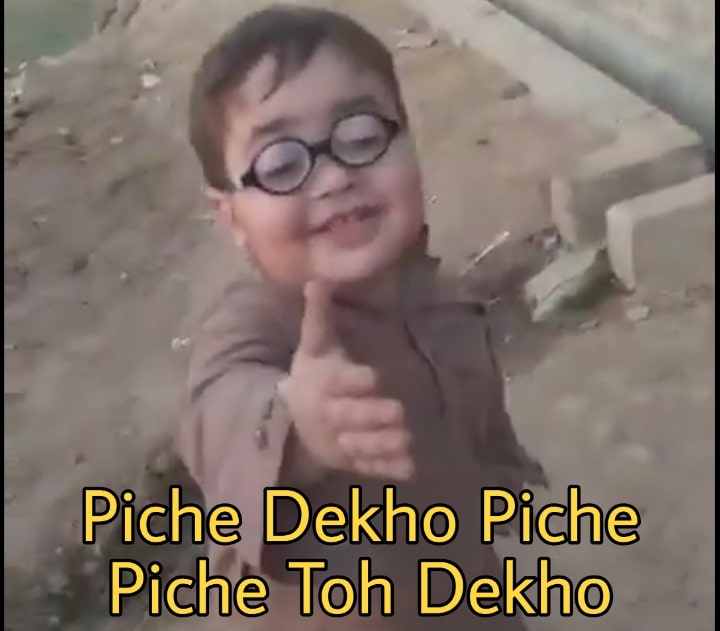 Stylish Ahmad Shah
Chup Botlike
Gormint Aunty
Qamar, a Pakistani woman, went on an abusive rant against the government while answering a journalist's question. Her words "Yeh Bik Gayi Hai Gormint"( This government is a sell-out) became a slogan for memers after her interview went viral.
Aaj to dil hi toot ke reh gaya hai
Shoaib Akhtar's interview after Pakistan's loss also inspired hilarious memes.