Manoj Bajpayee starrer Amazon Prime web series The Family Man premiered on 20 September 2019. The series is about the life of Srikant Tiwari, a middle-class family man who is also an undercover agent of Threat Analysis and Surveilance Cell (TASC).
SEASON 2 TEMPLATES :
The 10 episode long action-drama series is created by Raj and DK. The Family Man also stars Priyamani, Vedant Sinha, Mehak Thakur, Shahab Ali, Sharib Hashmi and Neeraj Madhav.
The Family Man Memes are very popular on the internet. Popular dialogues "Abe oye makhanchor", "Ab zinda rehne ke liye bacha hi kya hai?", "Bhag tudtudike, dekhta hu kitni door bhagta hai" were turned into viral memes on social media.
We have listed best meme templates and memes from The Family man :
The Family Man Meme Templates
Abey oye makhanchor
Bhag tudtudike dekhta hu kitni door bhagta hai
Manoj Bajpayee Pointing Gun
Takleef ho rahi hogi aapko
Ab zinda rehne ke liye bacha hi kya hai
PT Usha ke bhaatije
Bhai tu kuch ulta seedha mat karna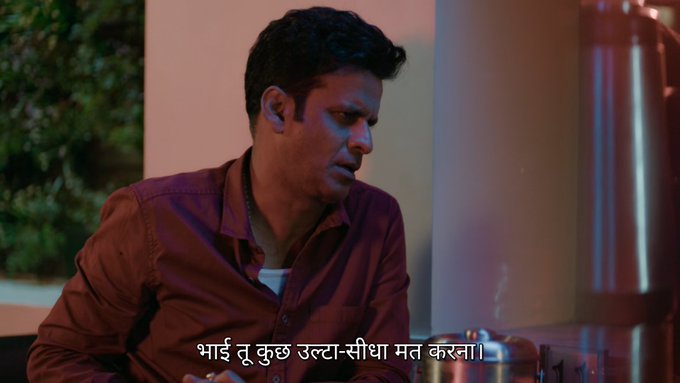 40 Best The Family Man Memes
"Abey oye makhanchor"
STAR : Vedant Sinha
"Ab zinda rehne ke liye bacha hi kya hai?"
"Takleef ho rahi hogi aapko"
😉
"Bhag tudtudike, dekhta hu kitni door bhagta hai"
"PT Usha ke bhaatije"
Tu Negative hi soch bhench**
Pointing Gun
…