UPSC (Union Public Service Commission) exam is regarded as one of the oldest and toughest exams in India. Those who clear all three stages of the UPSC IAS exam become officers in the Indian Administrative Service (IAS), Indian Police Service (IPS), Indian Foreign Service (IFS), and a host of other services.
The exam is held in 3 stages where the first two stages are written and those who clear the first two stages can enter the final stage i.e. the Personality Test or Interview round with the UPSC Board Members.
People are often curious about what types of questions are asked in these interviews. In this age of information technology, questions, and mock interview videos are available online. UPSC coaching institutions upload mock interview videos on Youtube and they often use catchy thumbnails to grab the attention of viewers. Some Youtube channels often manipulate these thumbnails and put some funny questions and answers to get views. These thumbnails often make their way to meme pages on social media sites. Memers also use UPSC mock interview meme templates to make some funny memes.
Here we have listed some funny Youtube thumbnail memes and meme templates from UPSC mock interviews :
Dr. Vijender Singh Chauhan interviewing Manoj Singh Rawat who secured an all India rank of 824 in UPSC Civil Services Examination 2017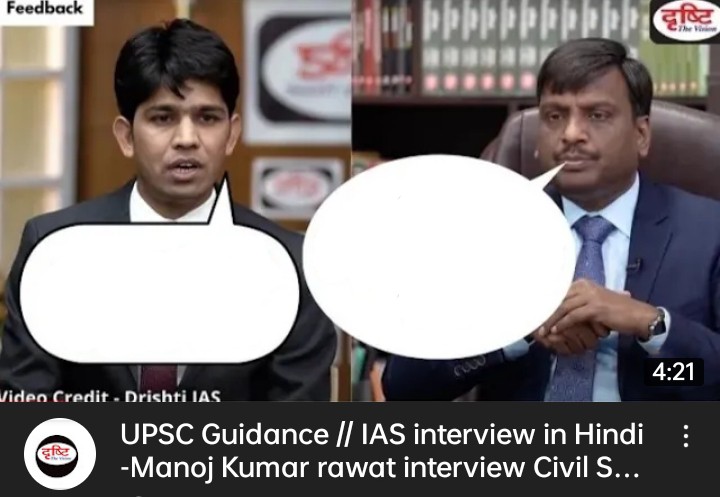 Dr. Vijender Singh Chauhan interviewing Shruti Sharma
Dr. Vijender Singh Chauhan angry meme template
Memes :