This image of Indian Finance Minister Nirmala Sitharaman originated from the annual Halwa Ceremony that heralds the Union Budget of India. (26th January 2023)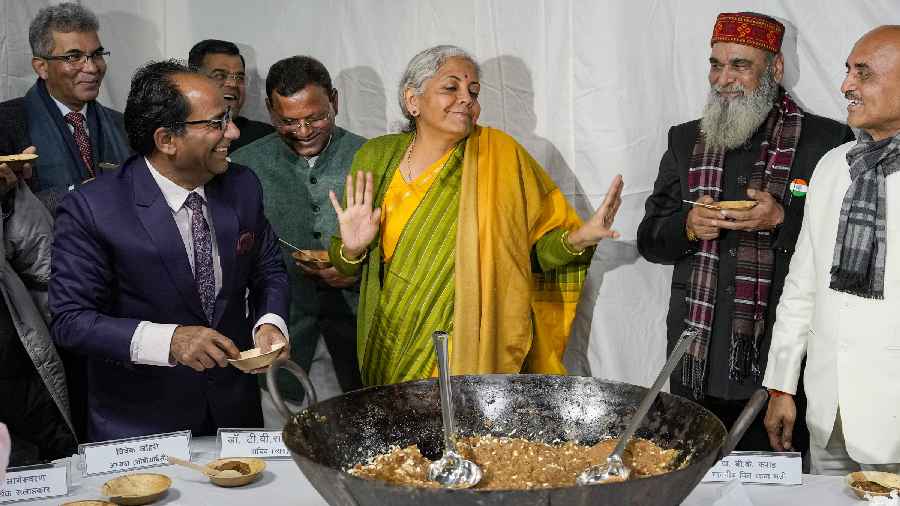 The Halwa Ceremony is an annual ritual in which the traditional dessert 'halwa' is prepared and served to officials and staff members of the finance ministry who were involved in the preparation of the Budget.
Finance Minister Nirmala Sitharaman was distributing the halwas this year (2023) and this reaction also soon became a viral meme on the internet.
Example Meme :