The Oh My God meme of Indian PM Narendra Modi surfaced as a popular meme after his media interaction in Denmark on 3rd May 2022.
Download Narendra Modi Oh my god VIDEO MEME TEMPLATE: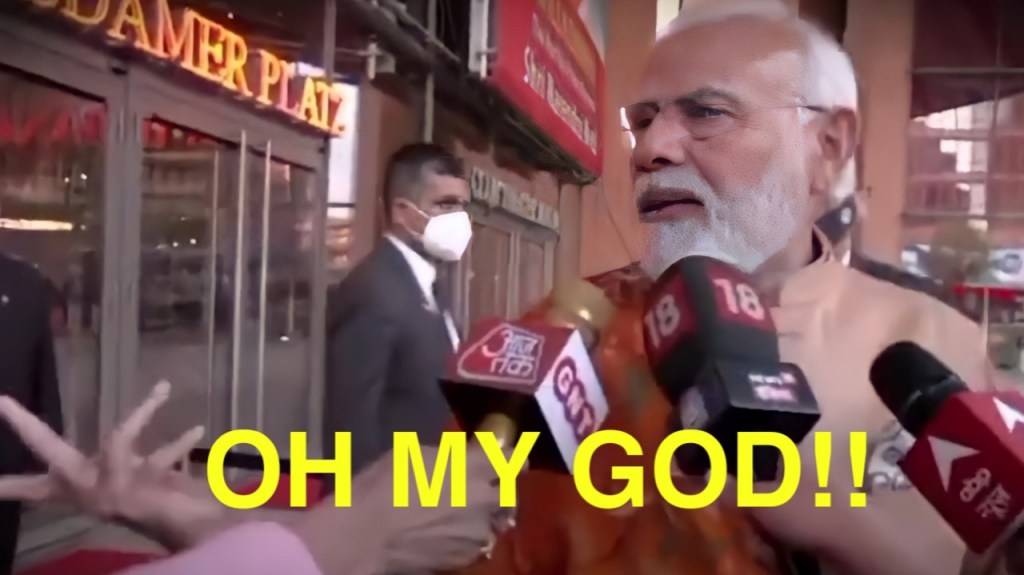 When the Indian reporters said that they were not allowed inside, a nervous-looking Mr. Modi, who is known for his limited interactions with the press, said these words.
The meme went viral after Youth Congress President Srinivas BV posted this video on Twitter. The tweet received 10 thousand retweets and 30 thousand likes in just two days.