During the first day of India Vs New Zealand test match (25 November, 2021) in Kanpur a man caught on camera chewing gutkha/pan masala while talking on the phone in the stands.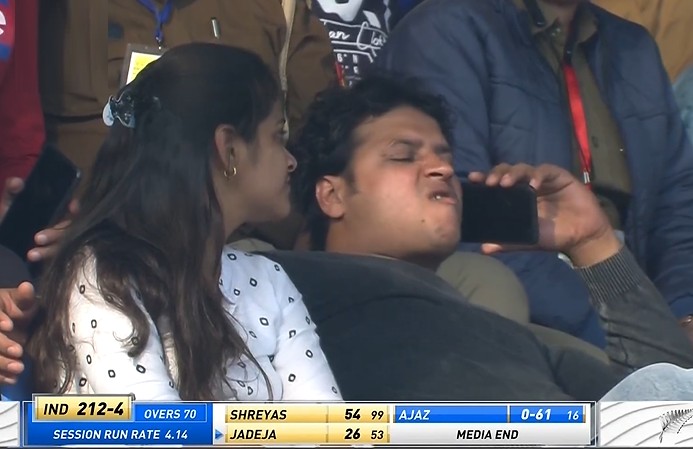 Shobit Pandey, a resident of Maheshwari Mahol in Kanpur, was later identified as the Gurkha Guy.
In an TV interview he clarified that he was chewing betel nut and was on call with his friend, who was also watching the match in the same stadium but in a different stand.
Shobit again came to watch the match next day with a placard which read – "Eating tobacco is a bad habit", in Hindi.