The 2019 Cricket World Cup began on 30 May and will end with the final on July 14. England and Wales are hosting the !2th edition of ICC's flagship event. 10 countries are participating in this World Cup. Australia defeated New Zealand in the 2015 World Cup finals to win their 5th world cup. The group stage format is a round-robin, where all ten teams will play each other once, in a single group.
From Sarfaraz Ahmed's funny reply to a question to Mushfiqur Rahim's run out error, memes on every incident flooded the internet. Some incidents like Gayle's dismissal against Australia and Dhoni wearing gloves with Army insignia also sparked controversies.
Here are the funniest, controversial and viral photos from the World Cup Tournament :
Yuzvendra Chahal Funny Reactions
Yuzvendra Chahal after taking Martin Guptill's wicket
Kohli's Plea To The Umpire
Sarfaraz Ahmed Yawning
3D Vijay Can Take Wickets
Disappointed Pakistani Fans
Ekdum se waqt badal diya jajbaat badal diya zindagi badal di
Maro mujhe mujhe maaro
Angry Uncle Meme Template
World Cup Of Rain
Kohli Reaction To Dhoni's Massive Six
Nah Mate !
Stoinis Lifting Zampa
When King Kohli Met The Queen
Pakistani Captain Sarfaraz Ahmed's Reply To A Question :
My answer is also the same. Nothing different. No difference
Kohli Laughing In The Dressing Room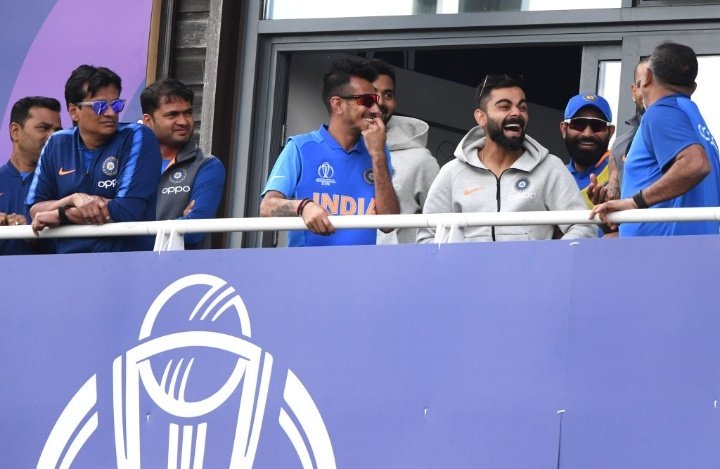 Mushfiqur Rahim's Run Out Error
Unhappy Bangladeshi Players
MS Dhoni Wearing Gloves with Army Insignia
Jason Roy's collision with umpire
Coach Shastri Asking What's That ?
Kohli In Coversation With Sachin And Viru
Rohit Sharma Funny Face At The Press Conference