Dekh raha hai Binod kaise angrezi bol bol ke baat ko ghumaya jaata hai (Meaning: Vinod is watching… how one can speak English in order to twist the meaning of words) is a popular meme that originated from the second season of the TVF-Amazon Prime web series Panchayat.
Dekh raha hai Binod Meme Template :
In the series, Bhushan aka Banrakas (played by Durgesh Kumar) said this line to another villager Binod (played by Ashok Pathak) to criticise the Panchayat secretary for failing to repair the main road.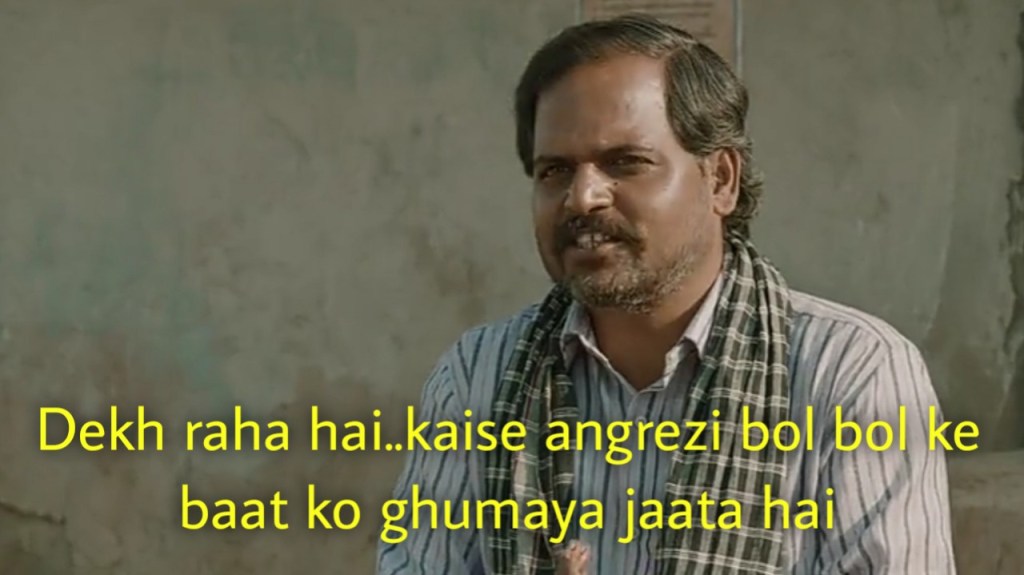 Who is Binod
Binod is a character played by Ashok Pathak in the Indian Hindi-language web series Panchayat. The charcter, who was a poor guy and a beneficiary of the government's free toilet scheme, was introduced in the second season of the highly popular series.