Apne ko kya malum bhai meme originated from the 2003 Bollywood comedy-drama movie Munnabhai M.B.B.S.
Apne ko kya malum bhai meme template :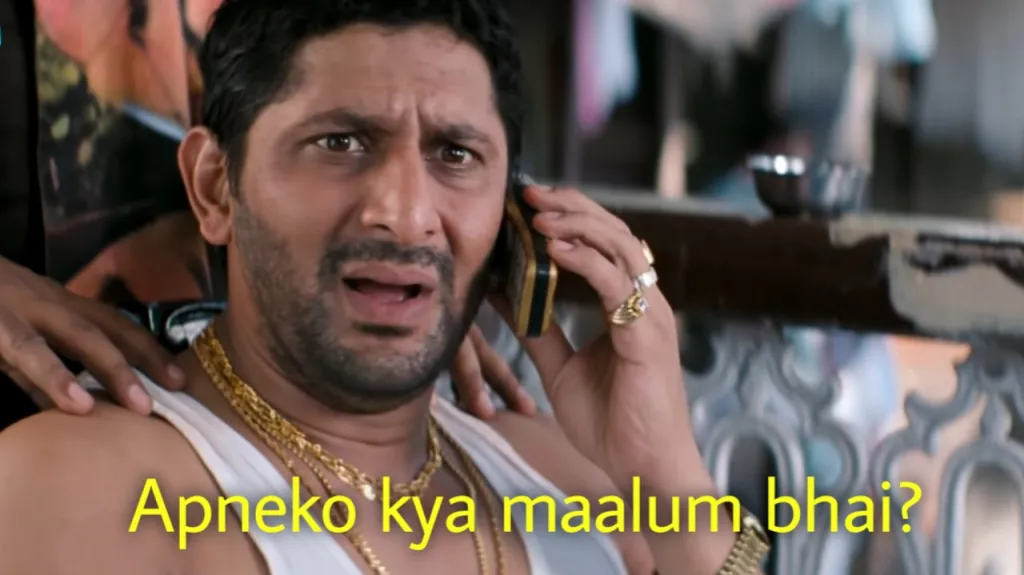 The still is taken from the movie where Arshad Warsi(Circuit) is talking to Sanjay Dutt (Munna) on phone. But the exact quote "Apneko kya maalum bhai" is not from the scene, where Munna was asking for a human body for medical experiments in his medical college.